Usually after Easter, it stays warm.
This past week was very warm with the highest temperature getting up to 87!
Then last Sat brought rain and very cool weather.
We didn't ever make it over 53 on Sunday and the morning
got down to 42 which means you just had to turn on that heat.
Many around here call a cool snap when the Dogwoods are in full bloom,
Dogwood Winter.
We've got Blackberry Winter to come. That, I think is usually in May around here.
This neighborhood Dogwood was really showing off
when the sun popped out late Saturday afternoon.
Note the VERY blue sky peeking through the blooms.
*******************************************
Linky to: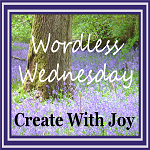 Also:
http://www.talbertzoo.com
http://nanahood.com/
http://bethere2day.com/
http://momsownwords.com/
http://www.anapeladay.com/
http://image-in-ing.blogspot.com